3 weeks ago
Technology Civil War? South's Tech Sector Thrives
A growing tech startup scene in the South threatens to unseat the traditional tech meccas of Boston, New York and San Francisco. Meet the next generation of entrepreneurs behind three Atlanta-based companies who come at tech from a very different perspective.

"Atlanta and the South in general is very different culturally -- especially for the tech industry," GuildQuality founder and CEO Geoff Graham told FoxNews.com.

His company has provided customer satisfaction surveying for the construction and real estate industries since 2002, and he readily admits that the venture capital funding available in Silicon Valley and New York just isn't there in Georgia.

Graham sees that
3 weeks ago
Clarizen Going After Microsoft Project Users
Clarizen, like other small vendors in the on-demand project-management software space, is trying to lure Microsoft Project customers.

The San Mateo, California, company echoes competitors like LiquidPlanner in declaring Project as something too complicated for most users' needs.

Starting this week, Clarizen is dangling a potentially tempting new carrot -- big discounts for Project customers who switch.

"Microsoft Project may be a great tool for some people. But for most people, it's just not," said Eran Aloni, vice president of product marketing.

Users can import Microsoft Project data into Clarizen. The software lets them survey their project's progress, plan budgets and create reports. It also incorporates collaborative features such as "wiki-like" notes and discussion boards. Other features include e-mail alerts for matters such as upcoming deadlines.

The company uses a per-user monthly license model, but also allows non-licensed users to have a degree of interaction with the system. Project progress reports can be sent to non-licensed users, who can then update the status of their assigned tasks via e-mail.

Despite Clarizen's marketing strategy, it has ties to Microsoft. Its Web application employs Microsoft's ASP.NET development framework, and the company has joined the company's Startup Accelerator program.

Aloni insisted that Clarizen is presenting itself as an alternative, not a direct competitor to Project.

One Clarizen customer echoed the notion.

"Nothing against Project, but it's like hitting a tack with a sledgehammer," said Hal Anderson, CTO of 24-By-7 Service, a Colorado firm that provides telecom system maintenance and services. "We're not in desperate need of all the high-end features of a Project."

Prior to Clarizen, the company used Excel to manage jobs, he said.

The company recently won an engagement with the city government of Lakewood, Colorado, he said. It will be managing that community's existing phone system while conducting a public bidding and procurement process for a new one, which it will then install.

An assortment of vendors and parties will "all have to be kept on the same page as we move through this eight-month project," he said.

Anderson singled out the e-mail feature, calling it an "over the top home run."




Clarizen now has about 150 paying customers with an average six to seven licenses each, according to Aloni.

In a statement, a Microsoft spokesman did not directly address Clarizen, instead stressing that Microsoft's offerings can also be delivered in hosted form.

"In addition to, or as an alternative to on-premises deployment of Project Server, Microsoft Enterprise Project Management (EPM) Solution 2007 and 2003 can be bought in on-demand form through partners," it reads in part. "Shared environments can be cost-effective for very small deployments whereas larger deployments would more likely benefit from dedicated environments."

Clarizen costs US$50 per user per month for the first 10 licenses, with the price dropping to $35 each for the 11th through 30th license and $25 for the 31st and up.

New customers who switch from Microsoft Project can get up to $300 off those prices for committing to at least one year; the deal is limited to the first 10 licenses.


3 weeks ago
Michael Salvati on HubPages
Copyright 2017 HubPages Inc. and respective owners.

Other product and company names shown may be trademarks of their respective owners.

HubPages is a registered Service Mark of HubPages, Inc.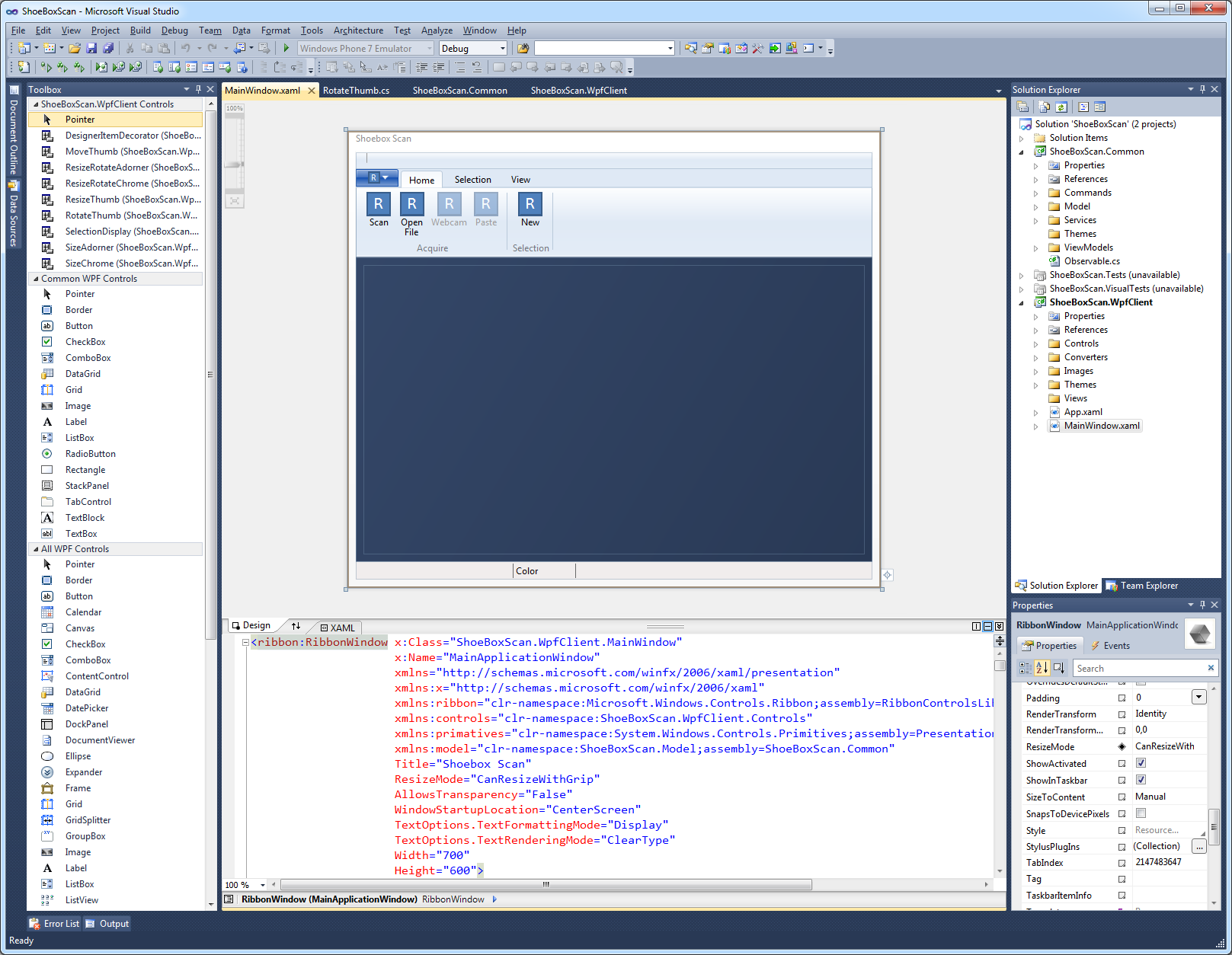 HubPages and Hubbers (authors) may earn revenue on this page based on affiliate relationships and advertisements with partners including Amazon, Google, and others.

terms of use privacy policy (0.05 sec)


4 weeks ago
From Wikipedia, the free encyclopedia

"Blogger" redirects here. For the Google service with same name, see Blogger (service). For other uses, see Blog (disambiguation).

Not to be confused with .blog.

A blog (a truncation of the expression "weblog")[1] is a discussion or informational website published on the World Wide Web consisting of discrete, often informal diary-style text entries ("posts"). Posts are typically displayed in reverse chronological order, so that the most recent post appears first, at the top of the web page. Until 2009, blogs were usually the work of a single individual, occasionally of a small group, and often covered a single subject or topic. In th
4 weeks ago
Internet :: Web development in Australia is setting up a robust IT service sector (Page 1 of 2)
The Internet has become the hub of all business across the world. Every enterprise, big and small alike, is setting up a web representative for catering maximum customers individually. Any organization and reach out to the world and widen their clientele by getting web development services from a professional web development company. Australia has not been a major IT market in the world yet, but web development in Australia is putting the country on the competitive IT map and setting its footings strongly. Now the web development services are available locally and hence the Australian companies can utilize local custom web application development services in Australia. Web development companies in Australia are helping the organizations that are looking for a strong resource pool outside Australia.

Due to the shortage in skilled workforce in Australia the companies are outsourcing their web development projects to countries like India and China for cheap labor and uncompromised quality. But now web development companies in India are setting up a local representative in Australia to support the IT growth. The Indian web development companies in Australia offer consulting services to local web development companies and co-develop their custom web application development projects for faster turnaround times without compromising quality or hiking product costs.

Hence rather than going outside the country, the companies in Australia get similar web development services in Australia itself. Significant benefits that the Australian companies enjoy include the local economy and local people. As the Indian representatives will set up an office in Australia they will work under the Australian economy and strengthen it too. With local support the companies get a comfortable communication channel 24X7 without any difference in the local time zones too.

Why is web development in Australia gaining popularity?

Web development in Australia is gaining popularity because there has been a sudden surge in the need of an online representative for all businesses. As the Internet is the largest human binding force across the globe, it has the power of reaching the populations from all countries and cultures. To globalize the organizations need to reach out to a newer target audience all the time and maximize their productivity and revenues. Hence web development is the only solution to target a maximum population outside the national country and go global easily.




Another mainstay of the Internet and web development is that it has become the biggest source of knowledge for all. The Internet can help any developer, banker, architect, and whatever the profession is in building up knowledge base significantly. So to create awareness among the people and grow in stature web development helps the companies to reach out to the public. Moreover, the companies can impart trustworthiness from their websites as there are tools for securing information and licensing Intellectual Property online.



Page 1 of 2 :: First | Last ::
Prev | 1 2 | Next
4 weeks ago
How to Set Up and Manage Your Software Development Team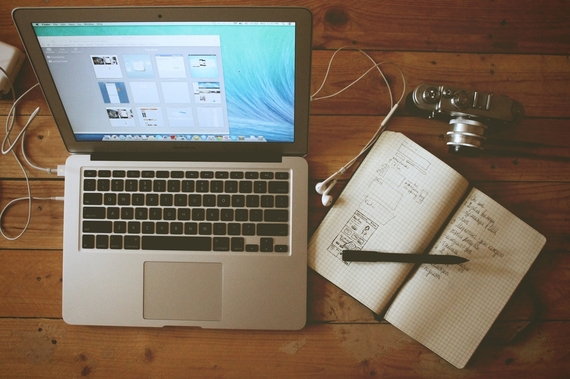 By Anneke Steenkamp

Building a software development team can be as tricky as assembling Marvel's Avengers and managing the Hulk's anger. You have to try and find balance between individuals that are both creative and logical and most of the time highly opinionated.

Find the right combination under the right management is the key to securing a successful software development team. Follow these tips to better your chances at succeeding.


1 month ago
Fox News Network, L.L.C. Terms of Use Agreement
Description of FOX News Services and Acceptance of Terms of Use

Welcome to this Fox News Network, L.L.C. Site, which is owned and operated by Fox News Network, L.L.C. ("FOX News" or "we"). The services offered by FOX News include foxnews.com, foxbusiness.com, foxnation.com, foxnews.mobi, m.foxbusiness.com, the FOX News iPhone application, the FOX Business iPhone application, and any FOX Newso branded URL, WAP site and mobile application (collectively, the "Site"), FOX News messaging services, video services, RSS feeds, podcasting services, mobile services, and any other feature, content, or applications offered from time to time by FOX News in connection with FOX News' business (colle